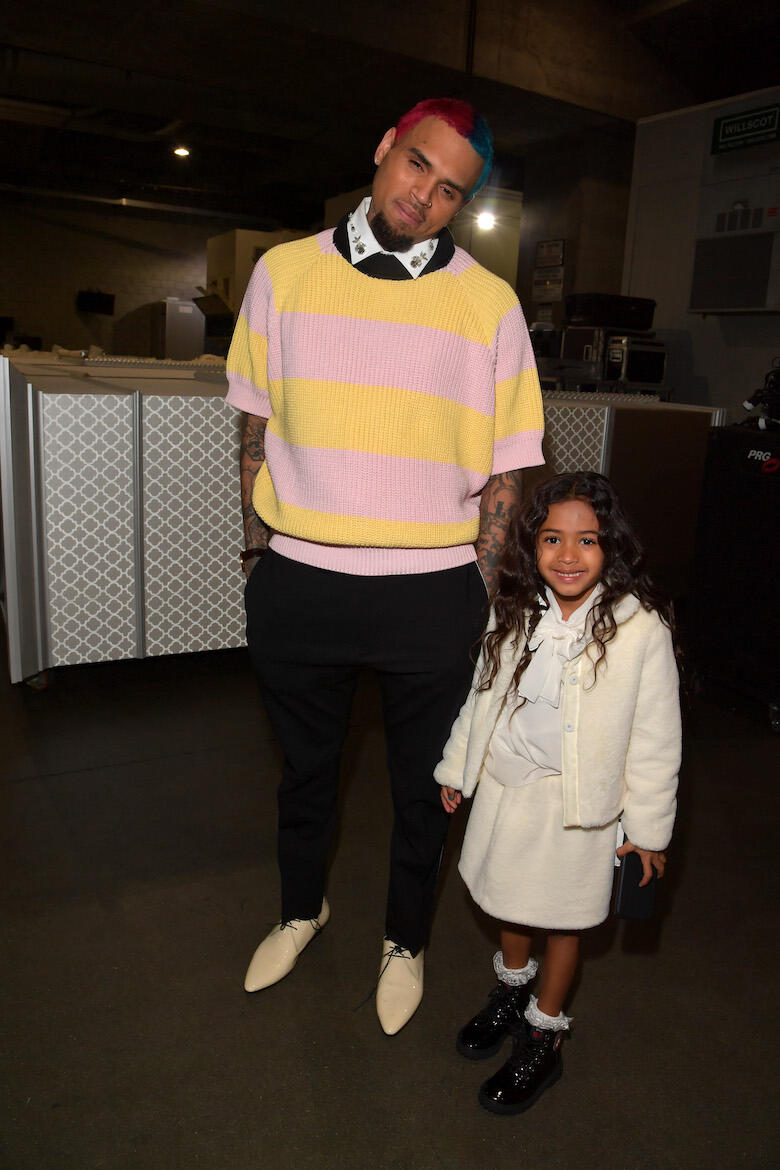 Chris Brown showed that fatherhood has made a change in his life by showing a picture of his dad who he looks identical to. Calling the man his dark skin twin, Brown has often spoken of his mother but rarely speaks of his dad Clinton Brown.
Saturday, Brown posted a photo on Instagram of himself as a boy with his father. The superstar has in the past stated that his parents divorced while he was young. Brown now a father of two has changed becoming more accepting of people from his past.
Brown became a father for the second time in November.
Photos by Getty Images